The panel is made of high quality cold-rolled steel sheet. The bottom sheet is used ST14 stretched steel. Which are punched, spot-welded, coated with epoxy powder after being phosphoreted and infilled the foamed cement. The finish covered the HPL. PVC or others without edges. This panel is high capacity, easy installation, elegant appearance, fouling resistance, corrosion resistance, long using life, excellent waterproof and fireproof performance.

Type

Specification

Concentrated Load(N)

Impact Load(N)

Ultimate Load(N)

Untimate Load(N/m2)

Dynamic Load(N)

Fire Protection

System resistance

International

National

LB

N

KG

10

10000

1x106Ω~1x109Ω

FS700

HDG(Q)

600x600x35

700

2950

318

550

8850

12500

2950

2220

A

FS800

HDG(P)

600x600x35

800

3560

363

670

10680

16000

3560

2950

A

FS1000

HDG(B)

600x600x35

1000

4450

453

670

13350 

23000

4450

3560

A

FS1250

HDG(Z)

600x600x35

1250

5560

567

670

16680

33000

5560

4450

A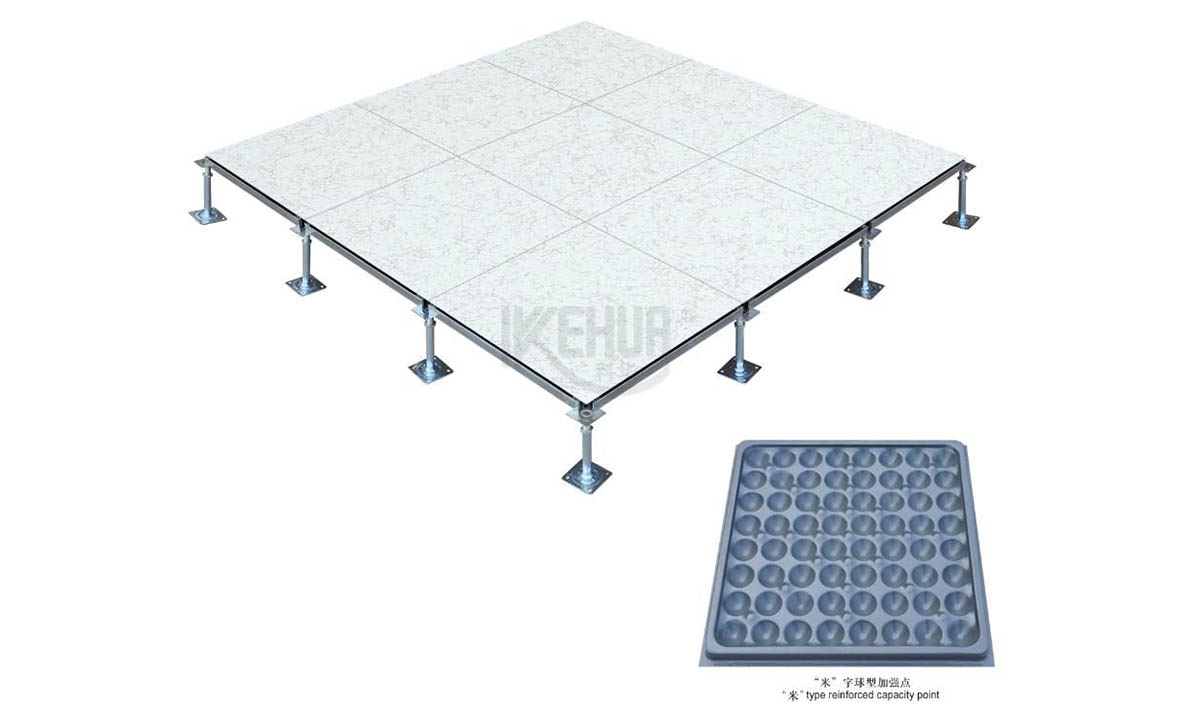 All steel components, high mechanical strength, strong bearing capacity, good fire performance.
The surface of electrostatic spray, soft light, wear resistance, corrosion resistance.
HPL anti-static floor is widely used in the computer center, communication center, data center control, radio and television launch center, power dispatching center, microwave stations, satellite ground stations, mobile communication, program-controlled telephone switching, radio and television editing control and so on all kinds of professional equipment room, integrated circuit such as computers, communications, electronics, optical equipment production workshop, hospital operating room, anesthesia room, electronic image examination room and other electrostatic sensitive military, petrochemical and other flammable and explosive places, cultural and entertainment centers, star hotels, intelligent office buildings, etc.
1. Are you a factory or a trading company or manufacture?
We were manufacture.biggest manufacture in north of China, and one of China's ten top brand.
2. Can you provide samples?
We can provide free samples, but you need to pay for the freight in advance.
3. What is your sample packing like?
The samples are packed in plywood wooden boxes that do not need to be fumigated.
4. May i have your catalogue?
Yes, please let me have your email address or whatsapp no, then we can communicate there.