Product name: Ceramic anti-static raised floor Product specification: 600*600*40 600*600*45 Product introduction: all steel anti-static raised floor is made of high quality alloy cold rolled steel plate, after stretching, spot welding forming. 
After phosphating, the outer surface is treated with electrostatic spraying, the inner cavity is filled with standard cement, the upper surface is pasted with 10mm thick ceramic (bare board without veneer), and the conducting electrostatic edge strip is inlaid around. The all-steel anti-static floor is cement poured into the metal shell formed by stamping and welding to ensure the strength and impact resistance of the floor. In addition, the scientific mechanical structure of the angang floor makes its bearing capacity 30% higher than other floors of the same specification.

Type

Specification

Concentrated Load(N)

Impact Load(N)

Ultimate Load(N)

Untimate Load(N/m2)

Dynamic Load(N)

Fire Protection

System resistance

International

National

LB

N

KG

10

10000

1x106Ω~1x109Ω 

FS700

HDGo(Q)

600x600x40

700

2950

318

550

8850

12500

2950

2255

A

FS800

HDGo(P)

600x600x40

800

3560

363

670

10680

16000

3560

2950

A

FS1000

HDGo(B)

600x600x45

1000

4450

453

670

13350 

23000

4450

3560

A

FS1250

HDGo(Z)

600x600x45

1250

5560

567

670

16680

33000

5560

4450

A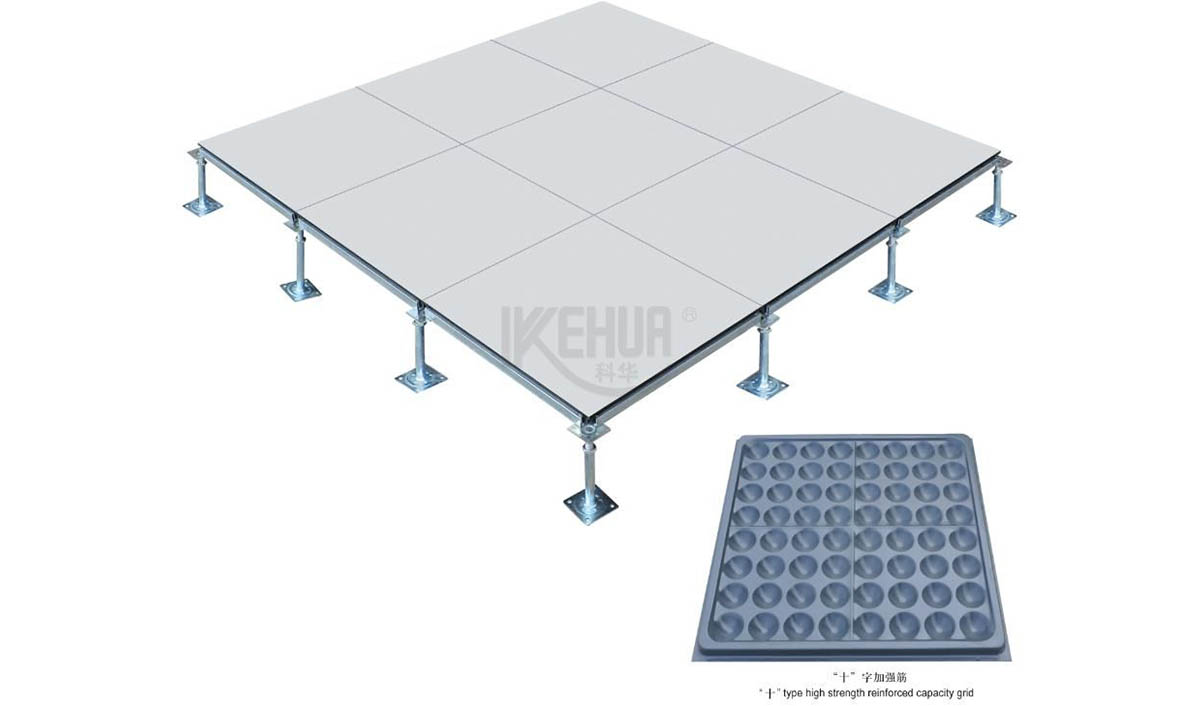 1. All steel structure, high strength, strong bearing capacity, good impact resistance.
2. The surface of electrostatic spray, soft light, wear-resistant, waterproof, fireproof, dustproof, corrosion prevention.
3. The pasted ceramic veneer has excellent wear resistance, anti-pollution, easy cleaning and strong decoration.
4. Flexible assembly, convenient maintenance, long service life.
5. The floor can be cut at will, easy to install accessories.
6. 4 sides fixed, easy to install.
7. The lower space can be used for air conditioning and ventilation.
8. For overweight equipment, as long as the support is added under the floor, the bearing problem can be solved.
9. Convenient disassembly and assembly, as long as the replacement of decorative veneer, can be reused.
10. When installing the socket, the hole must be opened according to the specifications of the socket.
The static steel floor is suitable for places with high load-bearing and ESD requirements, such as the main equipment room with large servers and cabinets. Large, medium and small computer room, program-controlled equipment room, satellite and reflecting the command center, monitoring center, the controller, electrical-controlled classroom, electronic reading room, all kinds of electrical control rooms, post and telecommunications hub and with computer control of the military, economic, national security, aviation, aerospace and transportation scheduling command and information management center, dust-proof, anti-static, and places need to be raised.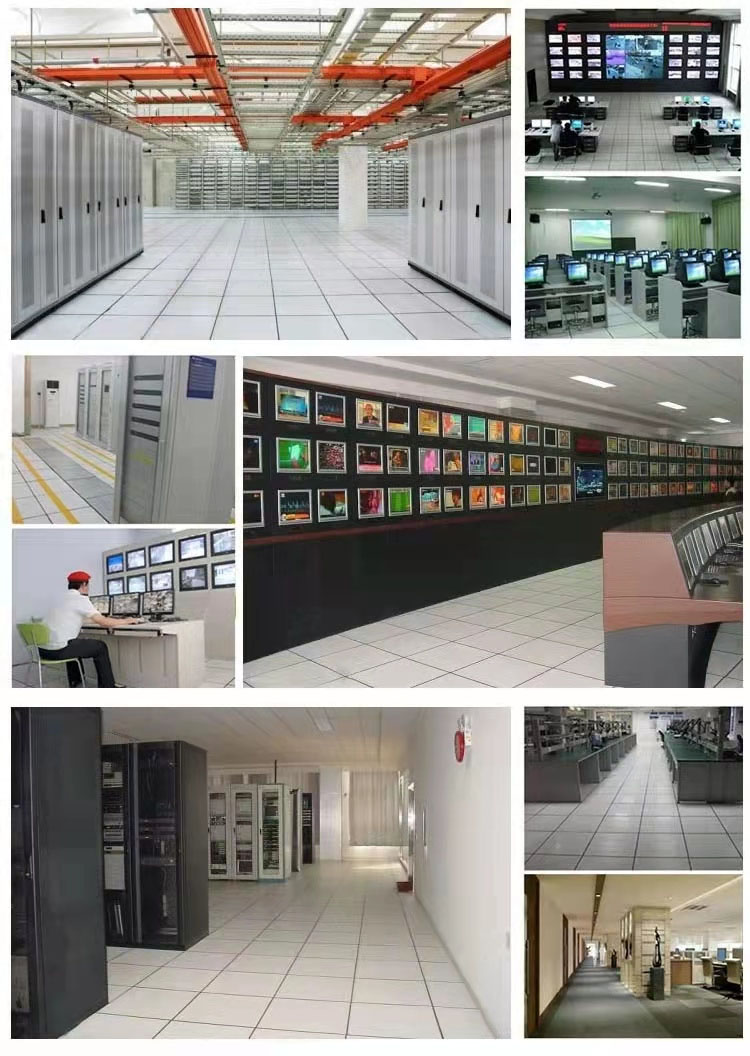 1. When will make the delivery?
Delivery time
- sample order :1-3 days after receip of the full payment.
- stock order : 15 days after receipt of the full payment.
- OEM order: 30 days after receipt of the deposit.
2. After-sales service
1 year warranty for all kinds of products;
If you find any defective accessories first time, we will give you the new parts for free to replace in the next order, as an experienced manufacture,you can rest assured of the quality and after-sales service.
3. Can you provide samples?
We can provide free samples, but you need to pay for the freight in advance.
4. Transportation
Transported by sea freight, by air, by ladtransport etc can be accepted.